UNPARALLELED TASTE, STEADFAST QUALITY
Since 1979, Francesco Rinaldi has used only the finest ingredients imported from around the world to craft our sauces.

Whether you're making a simple pasta dish for dinner or need a delicious base
as part of a recipe, our sauce is just the beginning of…
made with
IMPORTED
PECORINO ROMANO
& EXTRA VIRGIN
OLIVE OIL

extra virgin
olive Oil
Pecorino romano
CHEESE
Farm grown
TOMATOES
MEET OUR 100% RECYCLABLE JAR
In addition to crafting delicious sauces, we also believe in protecting our planet. Which is why our plastic and glass containers and metal caps can be easily recycled. Our shatterproof jars eliminate the risk of glass breakage, lower greenhouse gas emissions, and extends the life of the product, thus helping to reduce food waste.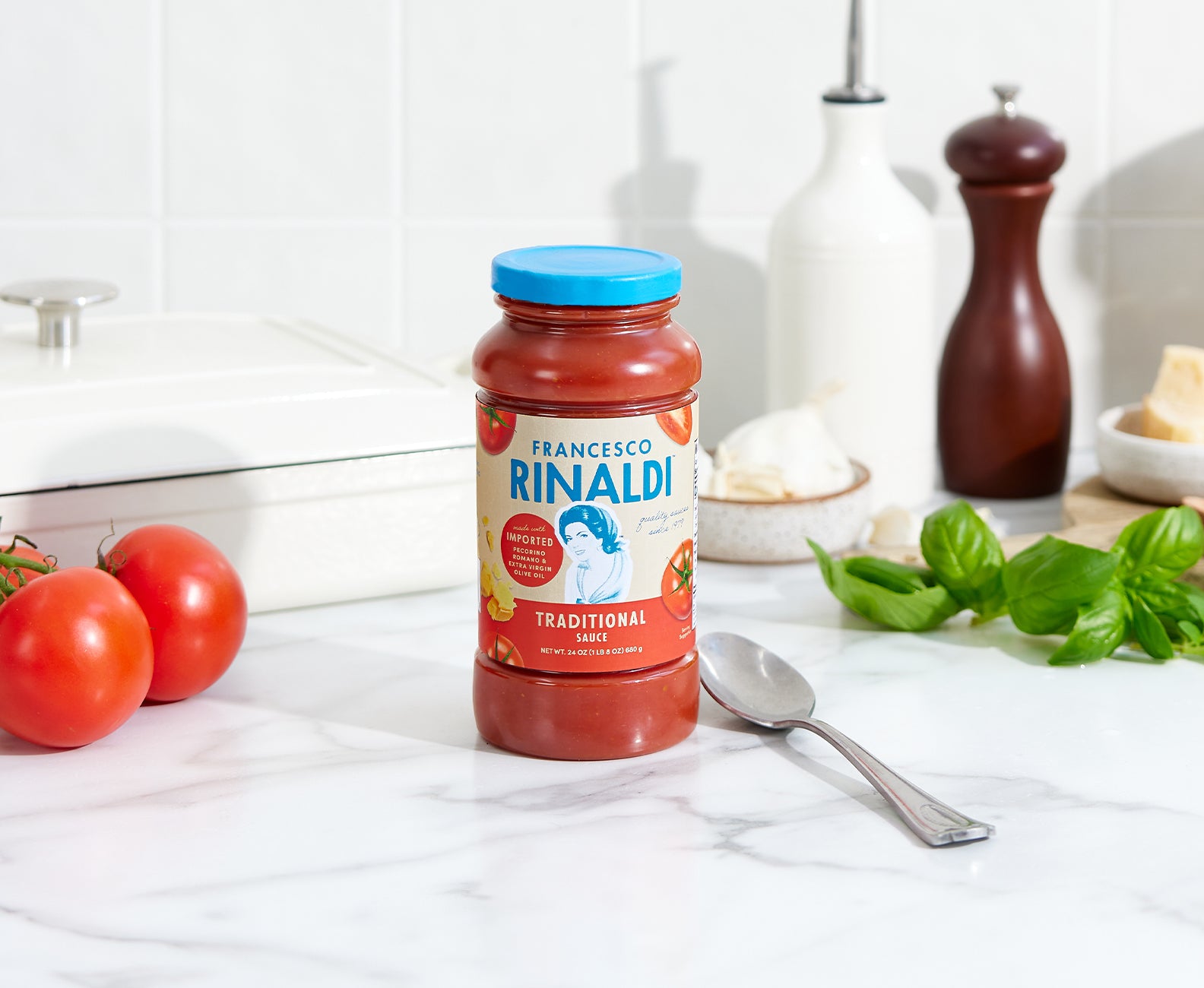 DELICIOUS RECIPES FROM FRANCESCO RINALDI